Dates for the Core Seminar Weeks in 2021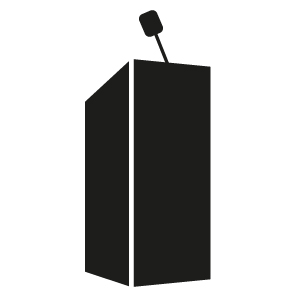 Core Seminar Week: Functional Genomics and Paleogenomics
Date to be announced
Core Seminar Week: Paleoanthropology
Date: to be announced
Core Seminar Week: Human Evolutionary Ecology and Cultural Evolution
Date: to be announced
Reproducible Workflows for Scientific Computing
Monday, 23 November to Friday, 27 November, from 2:00 to 5:00 pm each day
Online, using a set of Zoom rooms
The Department of Human Behavior, Ecology and Culture is running a five-day workshop on research computing for anthropologists, covering version control, Bash shell scripting and the basics of data analysis in R. This uses the Software Carpentry curriculum, led by Dr. Bret Beheim, a certified Carpentries instructor at MPI-EVA. This hands-on workshop will cover basic concepts and tools, including program design, version control, data management, and task automation. Participants will be encouraged to help one another and to apply what they have learned to their own research problems.
Participants can register online at the workshop's website. Participants must use a desktop or laptop with a Mac, Linux, or Windows operating system (not a phone, a tablet, Chromebook, etc.) that they have administrative privileges on. The course requires some software to be preloaded (most importantly Rstudio). Instructions on how to install these programs are available at the workshop's website.
For participating regularly and doing all homework sets, PhD students can get 1 ECTS.
Instructors: Dr. Bret Beheim, Han Tran, Sarah Pederzani
Helpers: Ilaria Pretelli, Elspeth Ready, Hedvig Skirgård
Statistical Rethinking: A Bayesian Course (with Code Examples in R/Stan/Python/Julia)
Starting Wednesday, 2 December 2020, 3:00-4:00 pm, weekly for 10 weeks
Zoom link will be given to enrolled students
Format: Online, flipped instruction. The lectures are pre-recorded. We'll meet online once a week for an hour to work through the solutions to the assigned problems.
Registration: The calendar and all other information is here. Please sign up via <eventbrite>.
For participating regularly and doing all homework sets, PhD students can get 1 ECTS.
Instructor: Prof. Dr. Richard McElreath